Visiting Marquette felt like a fever dream. We got to meet sophomores from Marquette and they gave us the rundown of the school; it wasn't extremely diverse but you had to get in where you fit in. Find your people, look for the diversity and the community you wanted. We were then led by our lovely guide, Joe, who gave us all the lore about Marquette's buildings. The commons, the most popular place among students. The new building for people interested in stocks and the stock market who get to use donors' money to practice investing. And even the knock-off Starbucks, The Brew. One I found most interesting was the Joan of Arc Chapel. 
Joan of Arc Chapel is the heart of the Marquette University campus. We were told that there are masses, church services, and other gatherings that are held there. During those times, the chairs are all moved from the floor, making space for people to sit and enjoy their time there. Even during the worst weather. During winter time, the floor is heated by the physics building next door! No one could really explain how it worked but it was just one of the little things that happened and it was something to be appreciated. 
Joan of Arc Chapel was oddly enough once home to the tomb of Chevalier de Sautereau- no he is not still under there– and a piece of the entrance to the tomb is still attached to the chapel itself serving as the floor. It was equally creepy and heartwarming to see. 
This chapel wasn't always the heart of Marquette University. It was moved twice. Yes, the entire chapel, brick by brick, was moved. It first resided in Chasse, France where Gertrude Hill Gavin- a woman who was sort of obsessed with Joan of Arc- decided she wanted it for herself. The chapel was dismantled and rebuilt on her property in Long Island, New York. It was later gifted to a couple who Gavin knew. The couple in question had ties to Marquette and decided that it would be the Chapel's new home after experiencing a series of unfortunate events.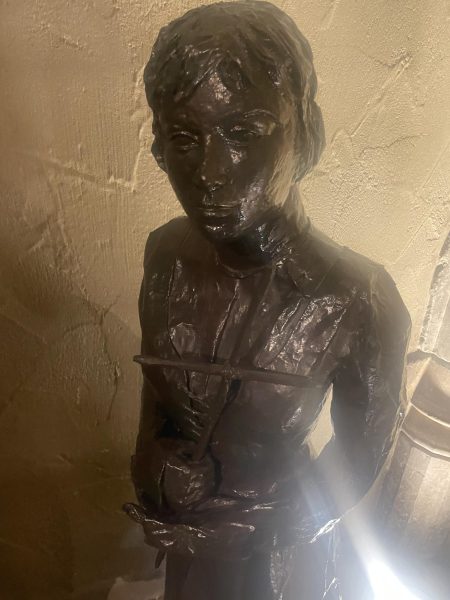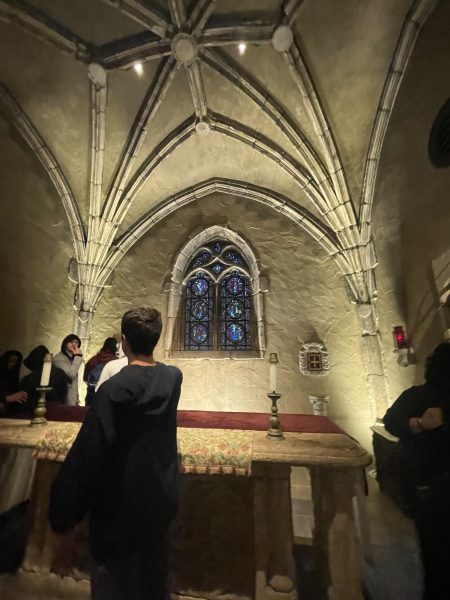 College Exploration Day was more than just visiting various colleges – it was a chance to learn a little more about how campuses build their unique culture and vibe.  Marquette's vibe was certainly grounded in an appreciation for its religious history.  If you are interested in a medium-sized private liberal arts college in an urban setting, Marquette checks a lot of boxes off on your list!